Search / Carol nyakudya
Award-winning musician Carol Nyakudya, who grew up in Bulawayo, is rallying the Keep On chant with her new single released recently.She bounced back onto the music scene after a three-year hia...
Published: 12 Dec 2019 at 07:27hrs | 845 | by Peter Dube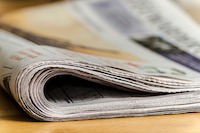 Music legend Zexie Manatsa's legacy appears not to be in danger of dying anytime soon.The 73-year-old is the man who belted yesteryear hits such as Makepekepe, Chipo Chiroorwa, Bambo Mwakwatil...
Published: 16 May 2017 at 13:07hrs | 1379 | by Staff reporter
THE Zimbabwe Achievers Awards (ZAA) nominee shortlist is out and, like the last six years, it keeps producing bright, brilliant and extraordinary Zimbabweans excelling in the UK.Organisers of ...
Published: 17 Mar 2017 at 09:37hrs | 1848 | by Agencies
Load More Stories