Search / Computer-aided design
GOVERNMENT has taken delivery of a Boeing 777 aircraft from Malaysia - part of an envisaged fleet of 10 aeroplanes to be managed under a new company tasked to boost the local aviation sector. The 300-...
Published: 13 Apr 2018 at 07:22hrs | 298 | by Staff reporter
Secondary schools Computer-Aided Design (CAD) instructors will, this year, sit for an Autodesk International online examination to get certification in teaching software packages that are distributed ...
Published: 28 Mar 2018 at 13:12hrs | 1021 | by Farai Shawn Matiashe and Lisa Tazviinga recently in Harare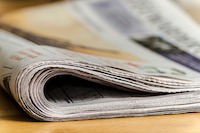 Science, Technology, Engineering and Mathematics (STEM) have suddenly become the paradigm shift in transforming many economies of the new global order. Zimbabwe should practically chart that route to ...
Published: 28 Jan 2013 at 06:36hrs | 6068 | by Tapiwa Kapurura
Load More Stories