Search / Conor mcgregor
Dear xxxxxxxxxThank you for your support during the past year.In 2017, we brought you the best sport on TV: Floyd "Money" Mayweather vs Conor McGregor, the UEFA Champions League, Rugby...
Published: 15 Feb 2018 at 11:41hrs | 6689 | by DStv
It hasn't been long since a lot of us finally got our lives back - after enduring the massive media hype that surrounded the fight between Conor McGregor and Floyd Mayweather. Just like every other bo...
Published: 07 Sep 2017 at 07:44hrs | 588 | by Nimi Princewill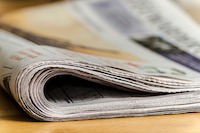 #GraceMugabe...
Published: 30 Aug 2017 at 13:18hrs | 2241 | by Staff Reporter
Load More Stories