Search / Covid restrictions
Comrade Victor Matemadanda lashes out at "idiot Malema" outspoken South African opposition Economic Freedom Fighters (EFF) leader Julius Malema who has described President Emmerson Mnangagwa as a fool...
Published: 05 Aug 2020 at 00:40hrs | 8218 | by Dr Masimba Mavaza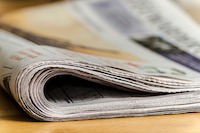 OVER a month ago, a social media campaign under the hashtag #ZimbabweansMustFall trended as South Africans urged their government and companies to get rid of Zimbabwean citizens at workplaces and put ...
Published: 24 Jul 2020 at 08:17hrs | 3956 | by Staff reporter
It was during the French Revolution of the 1780s when a scholar noted that, 'things must be bad in society for men to throw everything in violence. Men cannot risk everything for nothing.' The prote...
Published: 20 Jul 2020 at 11:49hrs | 1558 | by Robert Sigauke
Load More Stories