Search / Cowdray park elections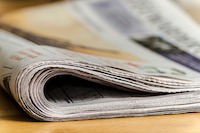 The opposition MDC party is on the verge of destruction. Its leaders are concentrating on power struggles ahead of their elective congress in May to the exclusion of everything else. The neglect of th...
Published: 02 Apr 2019 at 14:33hrs | | by Rudo Saungweme
Opposition Movement for Democratic Change has issued a statement acknowledging that the fielding of double candidates in the recently held by-election in Cowdray Park confused the voters and caused th...
Published: 02 Apr 2019 at 07:13hrs | 1321 | by Mandla Ndlovu
Load More Stories