Search / Cyber harassment
I was approached by a fellow executive on how he could legally pursue and remove malicious information that is online. For years, Zimbabwe high profile individuals, executives and business owners have...
Published: 21 Apr 2019 at 08:30hrs | 369 | by Engineer Jacob Kudzayi Mutisi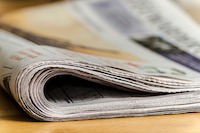 Women's organisations have concurred over the need to promote constitutional literacy of women in Zimbabwe, lobby for more seats for women in parliament and in public offices as well as set up gender ...
Published: 09 Sep 2018 at 07:29hrs | 175 | by UN Women
Load More Stories