Search / Derick sipho majaivana
"SO here is the bigger shocker, and this painful, I have lived with the wrong clan for 40 years. My father's real name is Abel Khanyi."These were the words of a crestfallen Derick Sipho Majaiv...
Published: 22 Sep 2019 at 07:29hrs | 7821 | by Staff Reporter
UNITED States-based Zimbabwean music legend Lovemore Majaivana has reportedly grown tired of the behaviour of his son Derick Sipho Majaivana, who he has denounced for soiling his image and reputation....
Published: 28 Apr 2019 at 07:36hrs | 2489 | by Staff reporter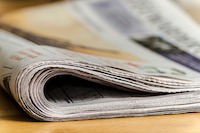 COMEDIAN and musician Madlela recently stirred Derick Sipho Majaivana's ire with his comical video posted on YouTube requesting the return of his legendary musician father Lovemore Majaivana....
Published: 26 Feb 2017 at 09:52hrs | 977 | by Staff reporter
Load More Stories