Search / Donated bins
This Saturday the 22nd of July 2017 is one day to remember as the desire by the Kariba people to be tidy continues to surge to higher levels. Sometime last year the Zambezi River Authority did a splen...
Published: 23 Jul 2017 at 17:16hrs | 521 | by MuHwisiry Chaiyeiye - Patsaka Correspondent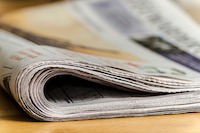 MPILO Central Hospital in Bulawayo is fast turning into a state-of-the-art health institution following the adoption of major wards by local companies who are financing its rehabilitation. The...
Published: 10 Aug 2013 at 16:37hrs | 4813 | by Staff Reporter
Load More Stories