Search / Dr lovemore kurotwi
Dear Esteemed Dr Kurotwi my first port of call is to school you on what an opinion piece is. (Ah! Cry the journalistic profession, no sir !!) Dr Kurotwi sir, an opinion is a view or judgement formed a...
Published: 05 Jul 2019 at 10:20hrs | 1861 | by Nicholas Ncube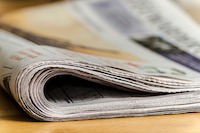 Before outlining my comment in full, I want to straighten the incorrect position taken by Ncube when he accuses me for having singled out Obert Mpofu as corrupt.A historical narrative would as...
Published: 04 Jul 2019 at 10:02hrs | 2365 | by Dr. Lovemore Kurotwi
Load More Stories