Search / Edpfee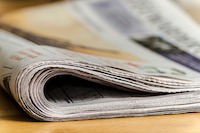 Former MDC legislator Norman Mpofu has said Zanu PF groomed economic criminals are becoming a pain not only on the side of the nation but also to their creator Zanu PF.He said these people kno...
Published: 09 Oct 2018 at 11:20hrs | 1725 | by Stephen Jakes
Special advisor to President Emmerson Mnangagwa, Christopher Mutsvangwa has threatened bloodshed if his boss loses the presidential race by indicating that they will not allow anyone without war crede...
Published: 18 Jul 2018 at 10:10hrs | 19348 | by Stephen Jakes
President Emmerson Mnangagwa has launched a mobile app to bolster his campaign for Zimbabwe's top job.Mnangagwa is calling his ruling Zanu-PF party to appeal "humbly" for votes as it camp...
Published: 27 Jun 2018 at 16:33hrs | 3733 | by Ndou Paul
Load More Stories