Search / Elephant project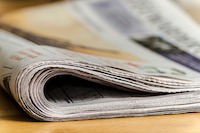 TRANSPARENCY International's 2017 corruption perception index ranked Zimbabwe number 157 out of 180 countries. Using a scale of 0 to 100 (where 0 is highly corrupt and 100 is very clean), Zimbabwe has...
Published: 23 Nov 2018 at 06:03hrs | 1000 | by Paddington Masamha
South African master baker Dot Klerck is flying the flag high for South African wildlife conservation after winning the Best Showpiece award at the international 2017 Cake Master Awards for her life-s...
Published: 08 Nov 2017 at 07:12hrs | 1185 | by Louzel Lombard
Load More Stories