Search / Elliot ziwira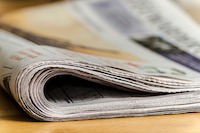 A MILITARY tactician, General Mtshana Khumalo, commanded an elite group of fighters tasked with safeguarding King Lobengula's life and dignity as he trekked north at the height of the Matabele War of ...
Published: 11 Apr 2022 at 06:27hrs | 318 | by Elliot Ziwira
As the National Unity Day approaches on December 22, it is imperative that we reflect on President Mnangagwa's vision on the concept of "one-nation, one-people". When the President came to the...
Published: 18 Dec 2020 at 06:06hrs | | by Elliot Ziwira
Load More Stories