Search / Emelia mkaratirwa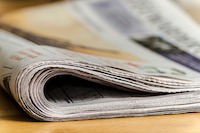 Zimbabwe African People's Union wishes, through the department of Information and Publicity, to correct a minor misinformation concerning nominations for the party's congress coming on August 26-29. I...
Published: 07 Jan 2020 at 10:53hrs | 2293 | by Iphithule Thembani Maphosa
It was in 2007 when l had four consecutive dreams about the same thing: l was talking to Dr Joshua Nkomo& he instructed me to go to Silobela&meet an old man from the Moyo clan& to deliver ...
Published: 26 May 2019 at 01:04hrs | 14737 | by Benard Conrad Magugu
Load More Stories