Search / Fashion and beauty
LAGOS - MoboFree.com, the leading African social marketplace, today announced that the total volume of items currently for sale in its marketplace is worth USD 526 million and is expected to reach US...
Published: 18 Aug 2014 at 12:33hrs | 3718 | by Tech Reporter
Miss Zimbabwe UK pageant which has become an iconic event in the United Kingdom, inspiring and empowering young Zimbabwean girls while at the same time celebrating the cultural, ethical and tradit...
Published: 28 Jun 2014 at 06:17hrs | 5154 | by Staff Correspondent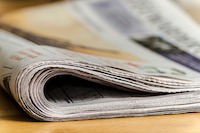 The recently conducted Model Search by Zimbabwe Fashion Week was a resounding success, where over 100 hopeful models gathered at Arties Restaurant (former 360) Sam Levy's Village in Harare.The...
Published: 16 Jun 2013 at 05:42hrs | 3132 | by Fashion and Beauty with Heather R
Load More Stories