Search / Gibson nyikadzino
EDITOR,One African poet once remarked: "There is nothing wrong with the African mind. Our problem is the African mindset. It is not a lack of resources, but a deficit of resourcefulness. And o...
Published: 03 Jan 2019 at 09:00hrs | | by Gibson Nyikadzino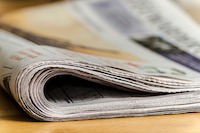 One of the things that has helped to drag us into the economic and political mess we are in as a nation is our failure to distinguish the wood from the trees, the trivial from the important, lies and ...
Published: 31 Aug 2018 at 21:21hrs | | by Patrick Guramatunhu
Load More Stories