Search / Goat production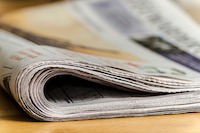 Zimbabwe will soon retain its bread basket status. Being found in a landlocked country with a friendly climate. Zimbabwe's land makes it suitable to plant various nutritious crops. Climatic conditions...
Published: 11 Jun 2018 at 12:10hrs | 1562 | by Rudo Saungweme
The government has launched the US$432 million command livestock, fisheries and wildlife programme that is set to create 200 000 jobs.Livestock farmers will receive a major production boost fo...
Published: 21 Dec 2017 at 16:22hrs | 3415 | by Staff Reporter
Load More Stories