Search / Haritotis
LANDS, Agriculture, Water, Climate and Rural Resettlement Deputy Minister Vangelis Peter Haritatos who was recently on self-isolation after testing positive to Covid-19, has returned to work after rec...
Published: 24 Aug 2020 at 07:09hrs | 3194 | by Staff reporter
There was chaos in Kadoma yesterday when a mob of Zanu-PF supporters led by a war veteran disrupted a meeting called by the party's Mashonaland West provincial chairman Temba Mliswa to address a...
Published: 27 Aug 2014 at 07:32hrs | 2830 | by Staff reporter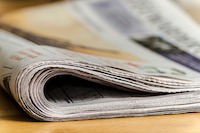 ZANU PF - HARARE PROVINCE: FINAL LISTSENATORIALCONSTITUENCY CANDIDATE1. Chitungwiza&...
Published: 28 Jun 2013 at 19:35hrs | 7465 | by Staff reporter
Load More Stories