Search / Hawaiian pizza
Oahu is an insanely beautiful island, it is the third largest in the Hawaiian archipelago and, probably, the most famous. Do you remember the incredibly beautiful, paradise beaches and luscious tropic...
Published: 25 Dec 2017 at 15:00hrs | 1265 | by Agencies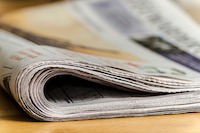 "Where have you been!?" The question had an accusatory odour to it.I had been away for a week. But she put it like I had impregnated her and made off with her purse and vanished for the en...
Published: 08 Sep 2017 at 11:37hrs | 858 | by Jerà
Load More Stories