Search / High cpu
The WMI (Windows Management Instrumentation) Provider Host is a vital aspect of Windows that often courses in the background. This service permits other applications on your device to request informat...
Published: 30 Jul 2019 at 13:07hrs | 3019 | by Staff Writer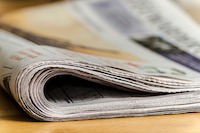 SHERIFF of the High Court, Kelvin Karasa and a United Theological College employee Isheanesu Brian Kadenge were murdered in separate incidences recently by suspected armed robbers after offering them ...
Published: 09 Oct 2018 at 07:09hrs | 2098 | by Staff reporter
Load More Stories