Search / Hlonipani ncube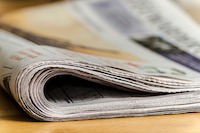 Mthwakazi activist Hlonipani Ncube has questioned if as Mthwakazians, people really need SADC?"Does it serve our interests or it is is a liability to Africa's progress? What exactly is the rel...
Published: 19 Aug 2018 at 09:03hrs | 907 | by Stephen Jakes
POLITICAL parties and civic society organisations in Matabeleland have blasted rowdy MDC-T activists, who allegedly physically assaulted the party's vice-president, Thokozani Khupe, secretary-general,...
Published: 22 Feb 2018 at 06:10hrs | 3792 | by Staff reporter
Load More Stories