Search / Hopewell chingono
Former Deputy Prime Minister Arthur Mutambara has attacked President Emmerson Mnangagwa saying he is not different from ousted President Robert Mugabe.Mugabe argues that Mnangagwa has been par...
Published: 28 Jan 2019 at 11:23hrs | | by Mandla Ndlovu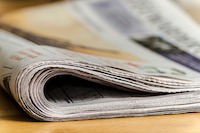 I have just returned from my homeland, after sneaking in and out quietly. At least on four different times, strangers would snuggle up to me and whisper in my ear. "You are Ken, just look, say nothing...
Published: 10 Nov 2017 at 10:18hrs | 1791 | by Professor Ken Mufuka
Load More Stories