Search / Internal independent electoral commission
As Minister of Finance, I often feel frustrated that we don't live in a perfect world with perfect conditions. So many factors are out of our control; from natural disasters, to global events; from oi...
Published: 03 May 2019 at 15:22hrs | 1854 | by Professor Mthuli Ncube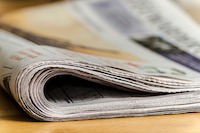 The originally proposed Internal Independent Electoral Commission(IIEC) by the Movement for Democratic Change(MDC), as it geared itself to hold its electoral congresses in 2019 had been hailed a...
Published: 03 May 2019 at 15:20hrs | 1209 | by Nhlanhla Moses
Load More Stories