Search / International womens day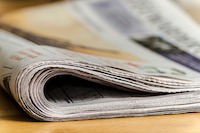 Again, it is that day of the year when we commemorate International Women's Day, a day that we also take stock of the victories that have been won for girls and women so far. And again, there is not m...
Published: 08 Mar 2019 at 09:57hrs | 319 | by Theresa Farai Nyava
MDC-T President Morgan Tsvangirai over the weekend visited Gwanda area in Matabeleland South where he shared a birthday cake with the elderly villager in celebrating his 64th birthday.Tsvangir...
Published: 15 Mar 2016 at 05:43hrs | 1527 | by Stephen Jakes
Load More Stories