Search / Irish times
A Galway based asylum-seeker, who is currently awaiting deportation, says he will be killed if he is forced to return to his native Zimbabwe.Mduduzi Ngwenya, a first year science student at NU...
Published: 03 Feb 2020 at 07:11hrs | 2999 | by IrishTimes
Ireland may be known as the land of céad míle fáilte (a hundred thousand welcomes), but a report in the last months of 2018 suggests more needs to be done to make it a welcoming place for LGBT migr...
Published: 07 Jan 2019 at 14:51hrs | 3575 | by Irish Times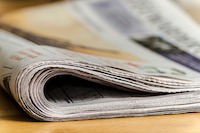 Jian Feng, a man from Northern China, sued his wife for giving birth to what he called an "incredibly ugly" baby.Feng, who divorced his wife last year, filed a suit against his wife for having...
Published: 07 Nov 2012 at 05:51hrs | 153 | by Staff reporter
Load More Stories