Search / Joan mamombe
MDC Alliance leader Nelson Chamisa has urged Zimbabweans to pray for jailed MDC MP Joana Mamombe and other political prisoners who are languishing in prison. In a Twitter post on Saturda...
Published: 26 Sep 2020 at 11:06hrs | 3 | by Mandla Ndlovu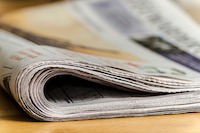 The Daily News on Sunday Assistant Editor Maxwell Sibanda caught up with journalist, and human rights advocate Grace Kwinje who is the MDC Alliance's European Union representative based in Brussels. S...
Published: 18 Apr 2019 at 17:48hrs | | by Staff reporter
Load More Stories