Search / Khumbudzo ntshavheni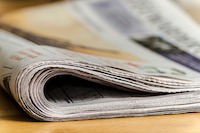 I love radio! I have done so since I could listen to my mum's voice while I was in her stomach. Not the loud music. Neither the childishly gurrolous disc jockeys on some frequencies. I...
Published: 27 Sep 2019 at 06:36hrs | 702 | by Josiah Mucharowana
A political analyst has said the leaked emails and financial statements from the CR17 campaign have shown how President Cyril Ramaphosa dispensed patronage to those who backed him."These guys ...
Published: 12 Aug 2019 at 08:38hrs | 1214 | by Staff reporter
South African home affairs and police services on Wednesday engaged in an offensive to arrest illegal immigrants in Johannesburg Central Business District. Reports coming from South Africa ind...
Published: 07 Aug 2019 at 13:43hrs | 14528 | by Mandla Ndlovu
Load More Stories