Search / Lerato ndlovu
Risk something or forever sit with your dreams!Renowned poet Lerato Ndlovu, known in the arts circles as Nqindi, has taken a new twist in his career and is now venturing into a poet-cum-musici...
Published: 21 Sep 2019 at 06:48hrs | 221 | by Staff reporter
Impumelelo Shining Stars (I.S.S) and the outspoken Gwanda based praise poet Lerato Ndlovu-known in arts circles as 'uNqindi oMnyama' will be travelling to South Africa where there will share stag...
Published: 25 May 2015 at 20:50hrs | 7157 | by Future Moyo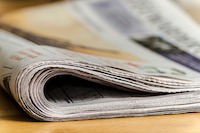 1. Trip : Meet The Artists Tour by Future Moyo (Rainbow Province Arts –Festival Director & Usungulo Arts founder)Contacts: usunguloarts@gmail.com , Cell: +27603352552 I...
Published: 13 Mar 2015 at 11:32hrs | 3629 | by Jamela Vodloza
Load More Stories