Search / Lois matanda moyo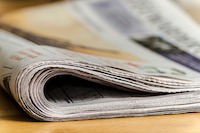 Political Commentator Pedzisayoi Ruhanya has said the corruption scourge that has riddled the country's economy will never be stopped as long as Zanu PF is in charge of the country.Ruhanya's r...
Published: 03 Mar 2020 at 07:48hrs | 428 | by Tarisai Mudahondo
Zimbabwe Anti Corruption Commissioner Thandiwe Thando Mlobane said the ZACC files that were reported to be missing have been returned.She was speaking during an interview with Star FM on Monda...
Published: 29 Jul 2019 at 19:41hrs | 7680 | by Mandla Ndlovu
Analysts have questioned whether the newly composed Zimbabwe Anti- Corruption Commission will live up to the task and thoroughly investigate and arrest officials who are fingered in corruption activit...
Published: 18 Jul 2019 at 13:04hrs | 4904 | by Mandla Ndlovu
Load More Stories