Search / Lovemore chikova
Universities that suddenly came to life following the outbreak of Covid-19, rolling out manufacturing lines for materials for the prevention of Covid-19, should be a good example of how Zimbabwe can s...
Published: 24 Apr 2020 at 07:44hrs | 481 | by Lovemore Chikova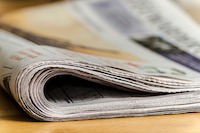 MDC-T leader Morgan Tsvangirai last week formed an alliance with six other smaller political parties. The coalition will operate under the banner of MDC Alliance, with Tsvangirai as its leader. Presid...
Published: 12 Aug 2017 at 11:00hrs | 548 | by Staff reporter
Load More Stories