Search / Mahombekombe primary school
Finally Kariba Municipality has a set of new councillors, 8 from the MDC Alliance and one from ZANUPF who has claimed such ward from the former deputy Mayor in ward 6. The fresh set brought about a lo...
Published: 17 Sep 2018 at 07:07hrs | 478 | by John T Chirinda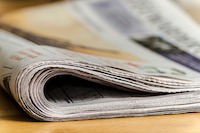 After spending money last December Festive Season with neighbours, family and friends, most parents in the community of Kariba are now struggling to pay school fees for their children. The hardest hit...
Published: 13 Jan 2018 at 12:18hrs | 1743 | by Anwell Bepe (Patsaka correspondent)
Zimbabwe National Parks and Wildlife Management Authorities on Tuesday evening recovered parts of a human being raising fears that the lions that are terrorising Kariba residents could have killed mor...
Published: 07 Mar 2013 at 20:11hrs | 3186 | by Staff Reporter
Load More Stories