Search / Mapopoma festival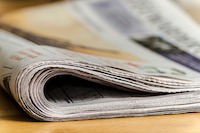 POLICE have warned members of the public to desist from criminal behaviour during the Victoria Falls Carnival and Mapopoma Festival both due this Sunday. The three-day carnival in its ninth ed...
Published: 27 Dec 2019 at 09:03hrs | 1491 | by Staff Reporter
Victoria Falls' premier gig Mapopoma Festival has cancelled the perfomance of Bongekile Simelane also known as Bsabes Wodumo due to the xenophobic tweets that were posted on her page. Sh...
Published: 12 Sep 2019 at 09:27hrs | 2030 | by Mandla Ndlovu
Load More Stories