Search / Master ndo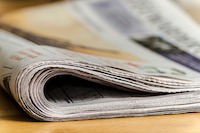 CLAIMS that Pumula's mystic martial arts king Ndodana Gonde, better known as Master Ndo, was a violent street thug and gang leader, who took advantage of his karate skills to harass and terrorise inno...
Published: 03 Aug 2020 at 07:56hrs | 773 | by Staff reporter
UNTIL now his whereabouts had been unknown despite his fame in the early 1990s going far and wide, with even some of his peers literally worshipping him. In late 1995 at the age of 22, he, tog...
Published: 01 Aug 2020 at 07:54hrs | 5725 | by Staff reporter
Load More Stories