Search / Mthwakazi research institute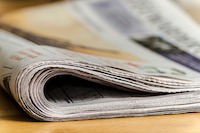 Mthwakazi Research Institute, registered with the Companies and Intellectual Property Commission in South Africa, through a research that lasted for 3 months, from October 2018 to December 2018, answe...
Published: 20 Jan 2019 at 09:19hrs | 492 | by Mthwakazi Research Institute
The people of Matebeleland have spoken and they want nothing less than true peace in their land. This was revealed by a random survey that was conducted by McKay Tshuma of Mthwakazi Research Institute...
Published: 05 Apr 2016 at 08:49hrs | 2745 | by Mthwakazi Research Institute
On Friday, a report signed by Dr Churchill Guduza and Mr Andrea Sibanda, MLF's Vice President and Secretary General respectively was published announcing the untimely resignation of their party's pres...
Published: 12 Mar 2016 at 09:18hrs | 4088 | by Mthwakazi Research Institute
Load More Stories