Search / Mufaro makubika
The woman at the veggie stall on the corner listlessly scrolls through her phone. The boredom has sat in as she waits for those brief moments of excitement when a punter comes along.Cars navig...
Published: 05 Mar 2021 at 07:01hrs | 6 | by Mufaro Makubika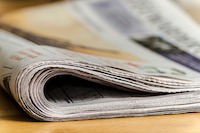 I WILL set the scene. I'm in a hotel room on the outskirts of Heathrow. There's the occasional buzz and thunder of a plane landing and taking off. I'm banging against the windows. Don't land! The bed ...
Published: 29 Jan 2021 at 07:00hrs | | by Mufaro Makubika
Load More Stories