Search / Multi sparks action trust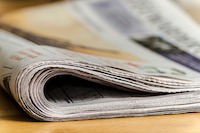 The government carried out extensive registrations of youth-led initiatives and businesses in the informal sector promising to cushion them against the effects of COVID-19, through the Zimbabwe Youth ...
Published: 25 Aug 2020 at 20:22hrs | 188 | by Mncedisi Nyathi
Multi Sparks Action Trust (MSA-T), an organisation founded and based in Tsholotsho, partnered with a Bulawayo company Davies Granite and donated books to Nhlangano Primary School in Tsholotsho. The bo...
Published: 19 Mar 2020 at 13:23hrs | 667 | by Mncedisi Nyathi
Load More Stories