Search / Ntokozo msipha
As the 2023 elections in Zimbabwe approach, one candidate stands out as the leader the country needs to overcome its economic and social challenges: Saviour Kasukuwere. The 53-year-old former Cabinet ...
Published: 05 Feb 2023 at 10:31hrs | 2583 | by Ntokozo Msipha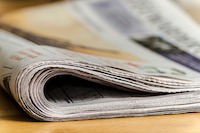 CHINESE billionaire William Ding is expected in the country on December 15 to explore investment opportunities in the property sector. During his visit, Ding will address the Local Government ...
Published: 01 Dec 2015 at 05:39hrs | | by Innocent Ruwende
Zanu PF youth member Fidelis Fengu has started boot-licking Transport and Infrastructure Development Minister Obert Mpofu describing him as an oriented leader the remaks which have been met with scor...
Published: 23 Aug 2015 at 11:06hrs | 2654 | by Stephen Jakes
Load More Stories