Search / Obert chifamba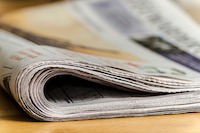 NUMEROUS media channels have recently been inundated with stories on the national average dam levels breaching the 88 percent mark, which generated lots of excitement among farmers intending to produc...
Published: 23 Feb 2021 at 06:41hrs | 202 | by Obert Chifamba
A 21-YEAR-OLD Sakubva man was fined $20 for stealing shoe polish from OK Supermarket. Christopher Wachi Marima of House Number 288, New Chisamba, Sakubva was caught red-handed by an alert security...
Published: 05 Sep 2015 at 19:00hrs | 1447 | by Staff reporter
Load More Stories