Search / Pachedu awards
Marking its sixth anniversary, probably one of the fastest globally growing Zimbabwean media houses, ZimOnline Radio will break an unchartered history as they release what they dubbed "The Pached...
Published: 31 Oct 2014 at 14:19hrs | 3885 | by Staff Correspondent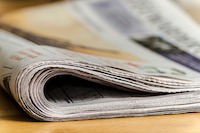 ZimOnline Radio which has hit the headlines lately with the eagerly awaited Pachedu Awards will be holding global presentation ceremonies this Saturday.Supporters in the United Kingdom wi...
Published: 24 Feb 2014 at 20:04hrs | 2855 | by Staff Reporter
One of Zimbabwe's leading internet radio stations ZimOnline Radio has just announced the results of their internal honour awards to the global supporting fan base marking the 2nd year running. The...
Published: 06 Feb 2014 at 10:36hrs | 3008 | by Staff Reporter
Load More Stories