Search / Palm river hotel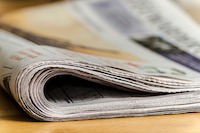 VICTORIA FALLS: President Emmerson Mnangagwa Wednesday officially opened three new luxury hotels here where he reiterated Zimbabwe's targeted US$5 billion tourism industry economy by 2025 was achievab...
Published: 12 Dec 2021 at 19:46hrs | 29 | by Staff reporter
A NEW 4-star hospitality facility, Palm River Hotel, will be officially opened in Victoria Falls today. It is located on the shores of Zambezi River, more than 6km away from the city centre an...
Published: 24 Nov 2021 at 08:56hrs | 91 | by Staff Reporter
Load More Stories