Search / Paltry income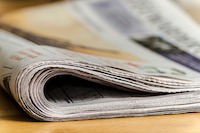 National Mine Workers Union of Zimbabwe Acting President Mr Kurebwa Javangwe Nomboka has trashed and rejected NEC - National Employment Council's recent 24.5 percent minimum wage increase which he lab...
Published: 30 Sep 2021 at 13:58hrs | 35 | by Maxwell Teedzai
In my piece last week I wrote on poverty and there was one thing that stood out strongly; if all employable Zimbabweans would find a decent job, it would be a giant step, indeed a huge leap toward...
Published: 19 Jun 2015 at 05:34hrs | | by Prof Welshman Ncube
After waiting for the government to respond to their plight, civil servants will next week on Tuesday take to the streets as they did not receive the promised increment by government this month....
Published: 15 Jun 2011 at 13:57hrs | | by Moyo Roy
Load More Stories