Search / Prim8 suv
Zimbabwean low-cost vehicle maker Mureza Auto Co says it is ready with its first 100 vehicles going on sale at US$13,500 each.The company was recently granted a licence to assemble motor vehic...
Published: 15 Jul 2021 at 12:05hrs | 29 | by Staff reporter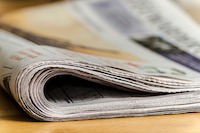 South-Africa based Mureza Auto Co is launching Africa's first black-owned car model with a batch of 100 vehicles being rolled out next week. The car model, which will be suitable for any Afric...
Published: 14 Jul 2021 at 13:50hrs | 8 | by Lloyd Rabaya
Load More Stories