Search / Prof plo lumumba
Was it not Prof. PLO Lumumba who argued that, time limits are good things. No matter how good a dancer you are, you must leave the stage?Looking back, the realization is overwhelming just how ...
Published: 08 Aug 2020 at 09:06hrs | 334 | by Terence Q Ndlovu
This is what Kenyan Professor Patrick Loch Otieno Lumumba Former anti-graft agency, Kenya Anti-Corruption Commission Director said about Zimbabwean president Robert Mugabe.https://www.youtube.com/...
Published: 05 Sep 2017 at 15:38hrs | 3124 | by Staff Reporter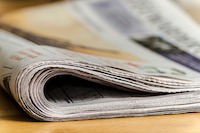 The use of violence to settle political scores that was witnessed yesterday in Bulawayo must be condemned with the strongest terms. According Prof PLO Lumumba "democracy is a competition of ideas and ...
Published: 22 May 2017 at 22:01hrs | 411 | by Delight Benge
Load More Stories