Search / Rescued elephant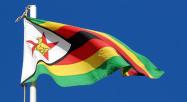 Three weeks ago a young elephant wound her trunk around my arm and began – politely, elegantly, insistently – to pull my hand into her mouth and suck the salt sweat off my fingers. It was the happ...
Published: 07 Mar 2018 at 08:16hrs | 2072 | by Katherine Rundell
An orphaned baby elephant has been fully accepted into a semi-wild elephant herd at Camp Jabulani outside Hoedspruit in a rare success story. The baby elephant, Timisa, which means courageous ...
Published: 18 May 2017 at 10:36hrs | 1651 | by Melissa Reitz
Load More Stories