Search / Reverse phone lookup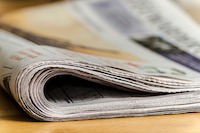 A reverse phone lookup could be a useful and effective tool whether you are looking to return a missed call from an unrecognizable number or worried that you may have become ...
Published: 17 Mar 2020 at 08:08hrs | 1243 | by Staff writer
Caller ID is now a widely used phone system feature that identifies an incoming caller by name and phone number. Today, most carriers will offer some measure of caller identification for cell phones, ...
Published: 25 Jun 2019 at 22:08hrs | 1049 | by Staff writer
It can be difficult to keep your cell phone organized. Even a land line can begin to ring too often with unfamiliar numbers. Once you begin to receive too many numbers, the storage on your phone can b...
Published: 11 Feb 2019 at 07:51hrs | 512 | by Tech Reporter
Load More Stories