Search / Ronny levy musan
President Emmerson Mnangagwa's government is considering selling diamonds to Israel in a deal that will see highly trained security professionals from Israel coming to train the Zimbabwean Army,...
Published: 05 Oct 2020 at 07:58hrs | 7826 | by Mandla Ndlovu
The recently appointed Honorary Consul of Zimbabwe in Israel Ronny Levy Musan has denied allegations that he is linked to Nikuv International Projects a company that was contracted to rig the 2013&nbs...
Published: 31 Aug 2020 at 07:49hrs | 2958 | by Mandla Ndlovu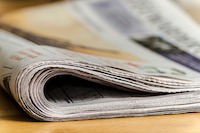 Nigerian Prophet T.B. Joshua addressed the contentious issue of xenophobia in his church service on Sunday 19th April 2015, a subject gaining worldwide attention after the recent spate of violent atta...
Published: 20 Apr 2015 at 09:45hrs | 4291 | by Ihechukwu Njoku
Load More Stories