Search / Rugby world cup 2019
It seems like only the other day that New Zealand lifted their second rugby world cup title in a row after beating Australia 34-17 at Twickenham. In 2019, the world's rugby giants will meet on 20th Se...
Published: 27 Aug 2019 at 11:50hrs | 870 | by Staff Writer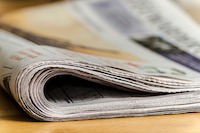 England's record win over Ireland lifts them up to third in the World Rugby Men's Rankings on a weekend when Scotland, Zimbabwe and Mexico also made gains.Zimbabwe's imperious form continued o...
Published: 27 Aug 2019 at 07:41hrs | 284 | by Staff reporter
HARARE - Emirates, a global connector of people and places that flies daily from Harare, and Rugby World Cup Limited (RWCL), today announced a sponsorship agreement for Rugby World Cup 2015 and 2019 w...
Published: 27 Jan 2014 at 13:26hrs | 2034 | by Ndou Paul
Load More Stories