Search / Saftu
The South African Federation of Trade Unions general secretary Zwelinzima Vavi has given a thumbs up to MDC leader Nelson Chamisa for his ability to rally Zimbabweans around the change agenda....
Published: 28 May 2019 at 09:34hrs | 7186 | by Mandla Ndlovu
A South African trade union has accused the government of "legitimising poverty" after the country set its first-ever minimum wage.South Africa Federation of Trade Unions (Saftu) said it is ou...
Published: 31 May 2018 at 13:05hrs | | by BBC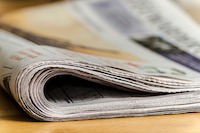 Finance Minister Malusi Gigaba's adviser, Professor Chris Malikane, has warned South Africans to be prepared for the worst if radical economic transformation is to succeed.Malikane was speakin...
Published: 30 Apr 2017 at 14:25hrs | 988 | by Staff reporter
Load More Stories