Search / Safari adventure
A SAFARI operator in Matebeleland North has taken government to court for allegedly interfering with its operations in breach of a lease agreement on game, bird viewing, foot patrol and assorted photo...
Published: 11 May 2018 at 07:35hrs | 370 | by Staff reporter
Embarking on a Safari Adventure is a once in a lifetime endeavour. The wildlife found in Tanzania is majestic and beautiful. It's no wonder that so many people dedicate their lives to documenting it -...
Published: 22 Aug 2017 at 11:51hrs | 1068 | by Staff Reporter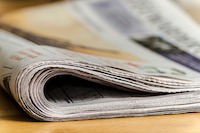 DESPITE being the most famous football brand in Zimbabwe, giants Dynamos could endure a road trip to Gaborone, Botswana, for their African Champions League preliminary round, second leg match against ...
Published: 11 Feb 2014 at 07:09hrs | 3310 | by Staff reporter
Load More Stories