Search / Shearwater cafe
Victoria Falls is such an awesome place to visit for a number of reasons. One of the biggest features of this town happens to be the choices of food and drink you have. Ironically all these places com...
Published: 24 May 2018 at 06:55hrs | 6332 | by Carl Joshua Ncube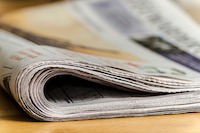 A ZESA technical fault forced some shops to shut down in Victoria Falls' Central Business District (CBD) on Saturday and by yesterday power had not yet been restored. The section of the CBD wh...
Published: 02 Feb 2016 at 05:28hrs | 1209 | by Leonard Ncube and Adelaide Moyo
Load More Stories