Search / Social progression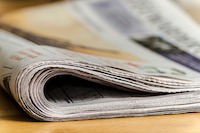 Sometimes one struggles with the concept of "societal progress" and its meaning. It loosely refers to "an advancement of major conditions of societies and people's lives in a direction considered to b...
Published: 13 May 2021 at 12:24hrs | 875 | by Mpumelelo Ncube
That Mugabe is a charming orator is beyond doubt and there is hardly any logic behind a conflicting argument. His speeches are often characterized by standing ovations and relentless applauds througho...
Published: 15 Apr 2016 at 17:03hrs | 4969 | by Cde Chimurenga
Load More Stories